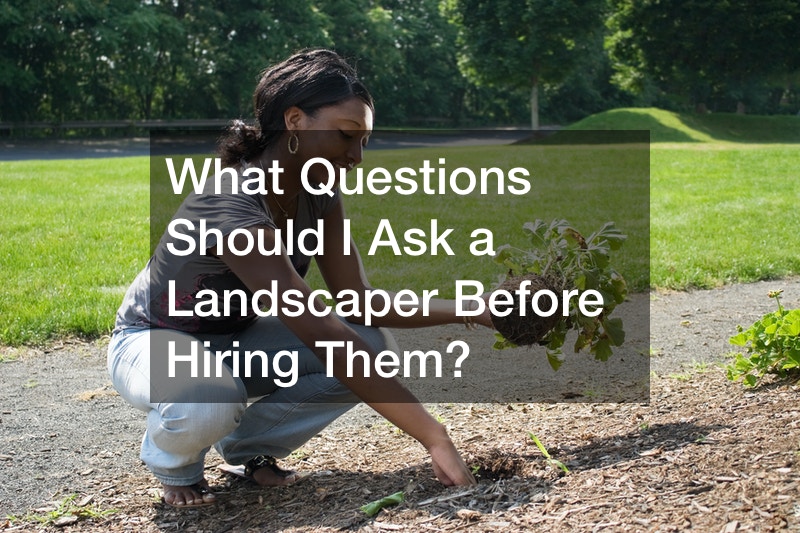 What Questions Should I Ask a Landscaper Before Hiring Them?

Attempting to do landscape work yourself can be exhausting and back-breaking. Luckily, there are professional landscapers who can do the work for you. Before you hire a landscaper, you'll want to as a few questions to make sure you are on the same page and you will get the results you want.
Keep reading to learn what questions you should ask a landscaper.
While this is not a question, the first thing you should do is be honest about your budget. A professional landscaper has no intentions of ripping you off, but rather working with you to make sure you get the results you want and the most out of your budget.
The first question you'll want to ask a landscaper is what size team he has and if he is completing any other projects at the same time. This will give you an idea of the timeline you can expect.
Next, ask about the maintenance. If you want a low-maintenance design, tell your landscaper. They can plan their design and plants around your lifestyle.
To learn more questions you can ask your landscaper, watch the video above!
.