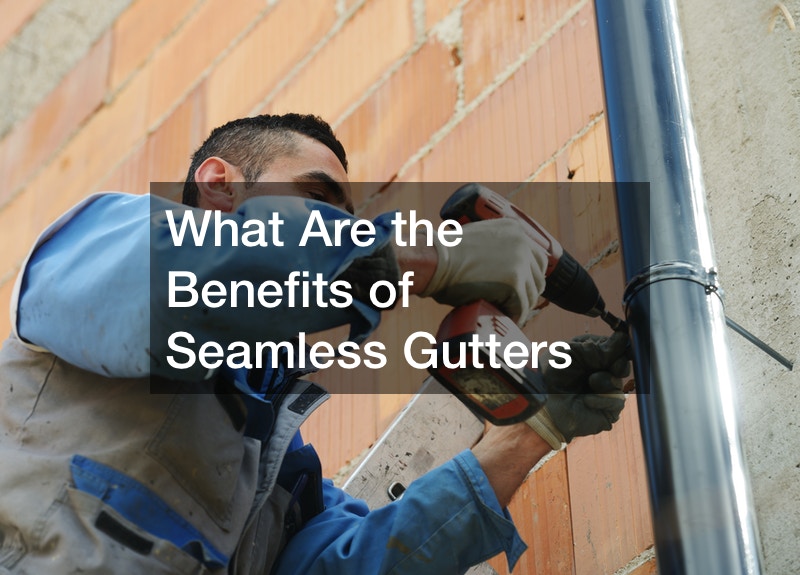 What Are the Benefits of Seamless Gutters

When you have gutters with seams, there are multiple pieces of the gutter that are put together and used as one gutter system. These seamed gutters are falling out of favor because they can come with a lot of problems. Most gutter companies prefer to do a seamless gutter installation because these types of gutters are of better quality and look better as well as function better.
The seams of seamed gutters are held together with a silicone sealer. The more seams that the gutter has, the more problem areas can develop when those seams fail.
With seamless gutters, there are no seams to worry about. There are no weak spots in the construction or areas that have a tendency to fail and allow for leaking and other problems.
An extruding matching is used to make seamless gutters so that they are all one piece and there are no pieces to attach together. This makes their construction and installation less complicated and can allow you to get just the shape and size you need. And, there is no chance for areas between various seams to get clogged up or to become damaged from a broken seam. They also have a more elegant look.
.