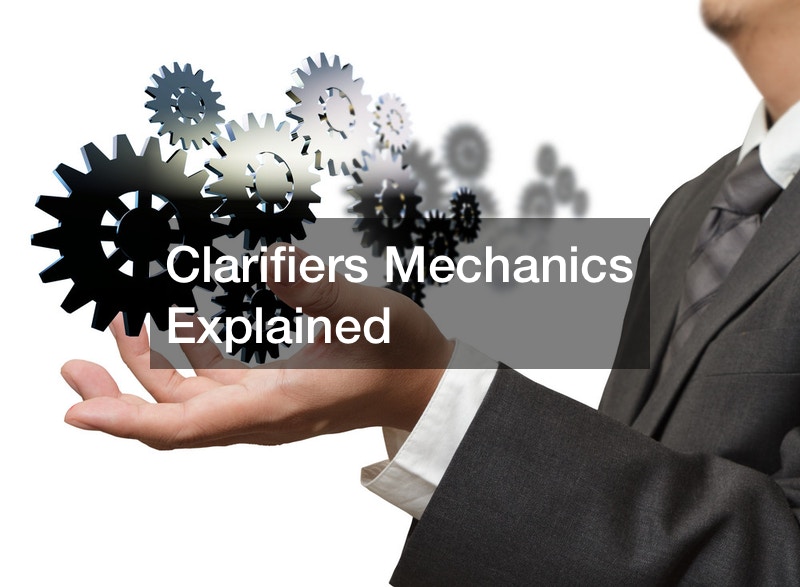 Clarifiers Mechanics Explained

To understand the basics of the mechanism of a clarifier, check out the video, 'What's Inside A Great Clarifier'. It focuses on some of the essential features of clarifiers.
Clarifiers help separate the solid particles suspended in the liquid wastewater.
Its mechanism allows the larger and heavier substances to settle at the bottom. This process is known as sedimentation. It relies on gravity to separate the contaminating particles and causes them to sediment.
Then, the particles are collected through a scrapper mechanism to form sludge. There are two categories of sludge i.e., return-activated sludge (RAS) and waste-activated sludge (WAS). RAS can be recycled, and it will go through the sedimentation process again.
The water that remains at the top should be primarily clear, depending on the efficiency of the clarifier. A rotating skimmer will pass over the surface of the water to remove floating substances such as fats or grease.
Many different mechanisms are incorporated into a clarifier to make the process more efficient. An example is the addition of inclined plates into a clarifying tank to force solid particles to separate from the mixture and settle at the bottom. Understanding how a clarifier works will help measure and observe the efficiency and overall performance.