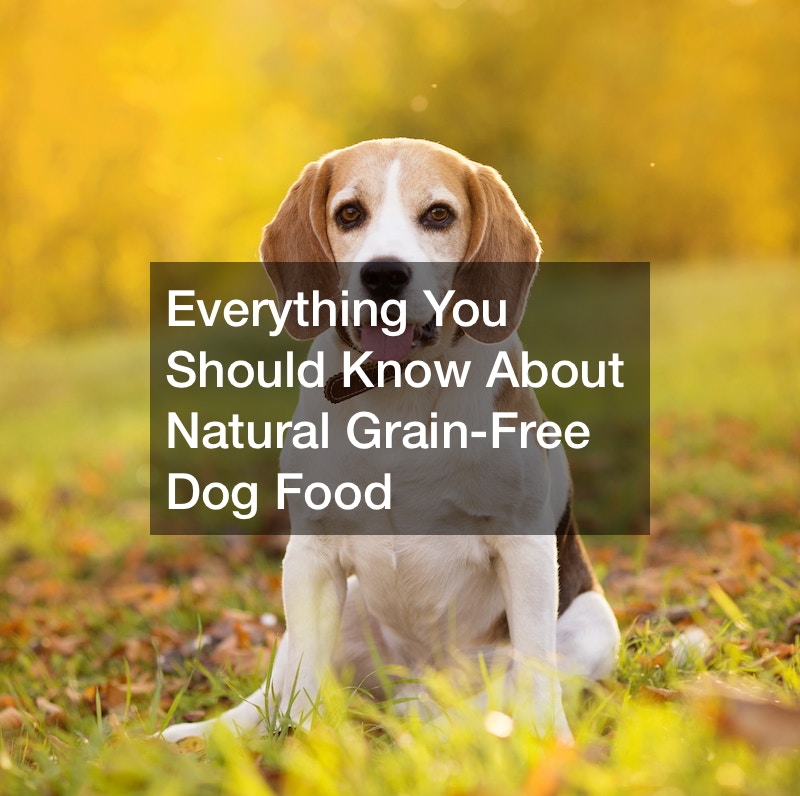 Everything You Should Know About Natural Grain-Free Dog Food

There are many reasons a person may opt to put their dog on a grain-free diet. Although it isn't relatively common, some dogs are allergic to grains. When making the switch from grain-free food, it may be challenging to know where to begin. You can start by watching the YouTube video, What Is Natural Grain-Free Pet Food?
Most dog foods have grains in them. Grains are rich in fiber and therefore added into processed dog foods to bulk them up and essentially make them more filling to the dogs.
Just as the name suggests, grain-free dog food has no grains in it. Opting for natural grain-free dog food is an excellent choice for dogs with sensitive stomachs or allergies.
Natural grain free dog food typically tends to have more meat and carbohydrates, although this is not always the case with every brand. There are a lot of beneficial nutrients in dog foods filled with grains. It is therefore essential to go through all the ingredients of grain-free dog food to ensure that it has all the missing components. It's vital to consult a veterinarian before changing your dog's diet. Keep closely watching the dog when you switch the diet to monitor how the dog responds.
.