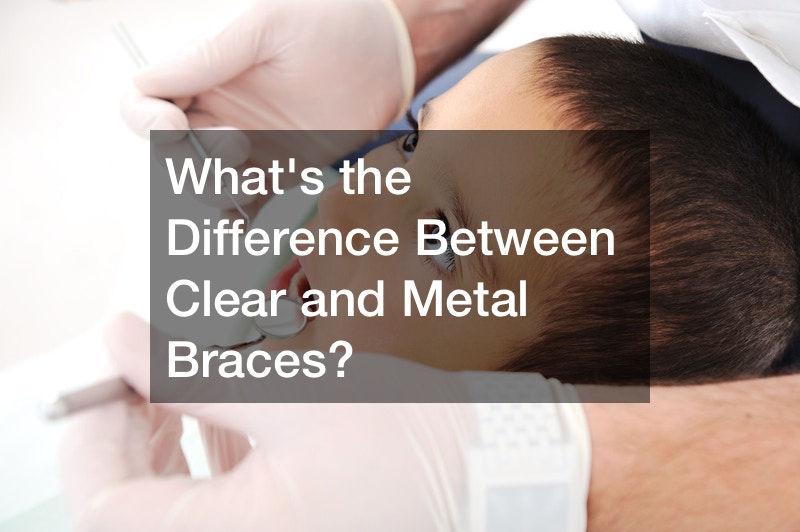 Whats the Difference Between Clear and Metal Braces?

If you are in need of orthodontic treatment, there are a few options available. Some choices have varying costs, so it is important to weigh all of your options. It is extremely important to consult your orthodontist on what the best treatment plan will be for your situation. In this video, you will learn what the differences are between clear braces and metal braces.
Clear braces can also be referred to as ceramic braces.
They have a transparent appearance and are a bit less noticeable on your teeth. Metal braces are made from stainless steel and are fastened directly onto each tooth, often with a color wire of your choosing.
In terms of performance, clear braces are a bit more fragile. They are more likely to chip or break compared to metal braces. It should be noted, however, that the end result of braces, whether ceramic or metal, is the same.