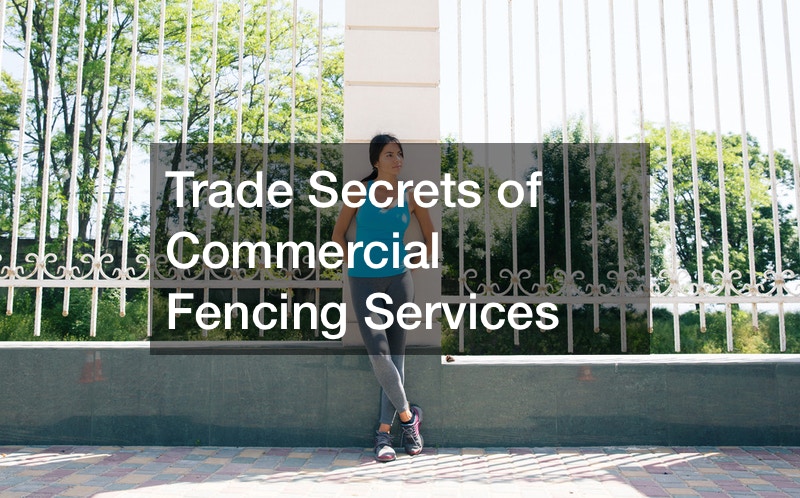 Trade Secrets of Commercial Fencing Services

If you're thinking about replacing an existing fence with a new one or making major repairs to an old one, here are free trade secrets of commercial fencing services you may want to know.

Gates makes an important component of the fence. Steel frames and steel posts are recommended because they don't rot easily like wooden ones, which are also prone to warping and twisting.
Steel Hinges attaches directly from the frame to the post, ensuring that no part of the gate is relying on the wood for structure and support. So, no part of the fence is going to sag, warp or twist overtime.
Cedar Materials are commonly used for commercial fencing services as they as strong and durable. One can also use prestained cedar pickets and rails, which eliminates the need for a follow up trip to stain the fence again.
If your yard isn't flat, rather than stair-stepping the fence, keep everything straight but also try follow the terrain. A fence that is contoured to land and follow the terrain of the yard looks clean and professional.
Ring Shank Nails replace the need for screws, which are often over torqued or under torqued. This type of nails are important because, once they are embedded, it has barbs that's protects it from pulling out over time. Therefore, the fence is installed efficiently and in a way that is going to last longer.
.