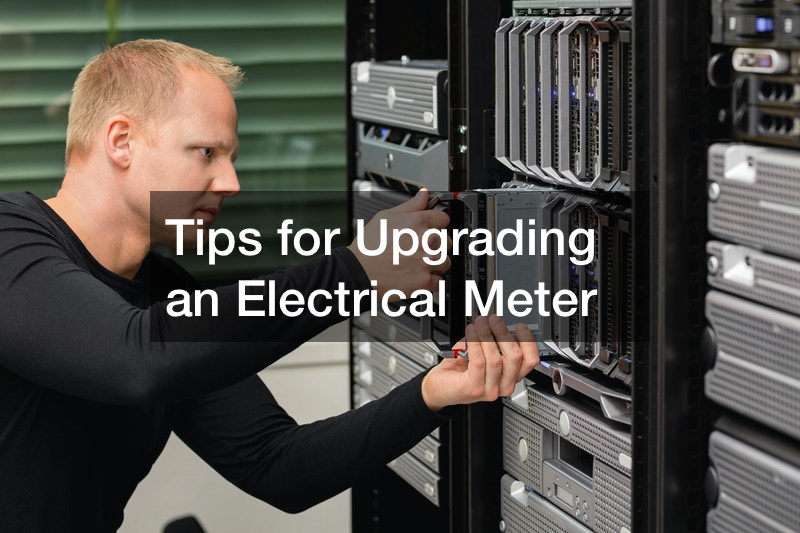 Tips for Upgrading an Electrical Meter

This YouTube video from This Old House discusses tips to upgrade an electrical meter.
What is an Electrical Meter?
An electrical meter is an instrument that records the amount of power used in your home. It's normally installed on the side of your property. While many are still analog, newer models are digital and send information directly to the power company.
Should you Upgrade an Electrical Meter?
Normally, you shouldn't upgrade an electrical meter. It requires the services of a licensed electrician service to understand how it's hooked into your main power line. Only consider doing this if you have the skills and permission from the power company.
Turn Off the Power
Regardless of whether you or an electrician service performing the upgrade, you must turn the power off before it's done. This isn't only to prevent severe damage to the system should there be an issue. It also stops you or the technician from being electrocuted. Volts from the main power line can cause serious injuries, burns, or even death.