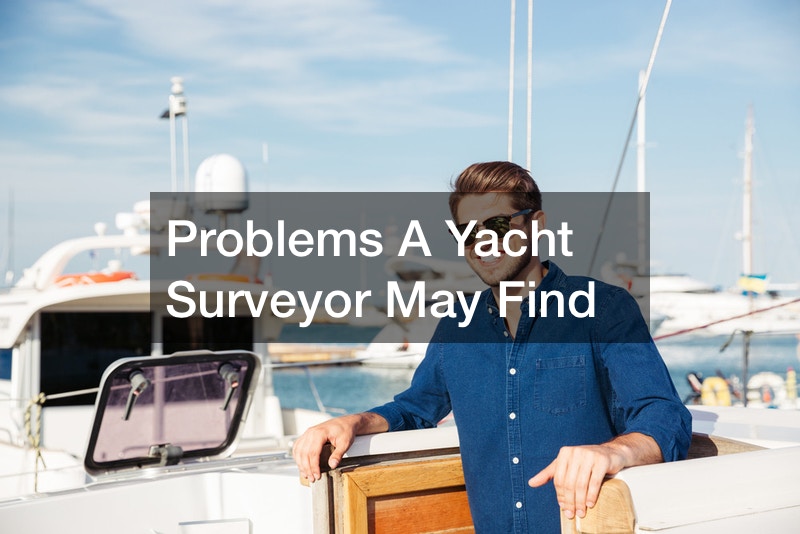 Problems A Yacht Surveyor May Find

The job of a yacht surveyor is extremely important for the safety of the yacht and the water. An improperly maintained or manufactured yacht is a danger to the crew, the passengers, and any passing ships. Surveys prevent defected yachts from ever setting sail, preventing injuries or accidents from occurring.
To prevent your yacht from being docked to a defect, you can keep an eye on trouble areas of your ship so you find the issue before the surveyor does.
The first thing to look out for is leaks and broken seals. The next thing to look for is any services that are overdue on your ship. Getting part of your ship, like your cooling system is service, is an important part of proper yacht maintenance. This is the best way to prevent problems from occurring or getting worse. Ignoring your regular services will only cost you more time and money in the long run.
Damage along the outside of the boat is also very common, and it can seem like it's not a big deal. Unfortunately, this is an issue that will cause your yacht to fail its survey. Getting it fixed prior to inspection is always a good idea.
.