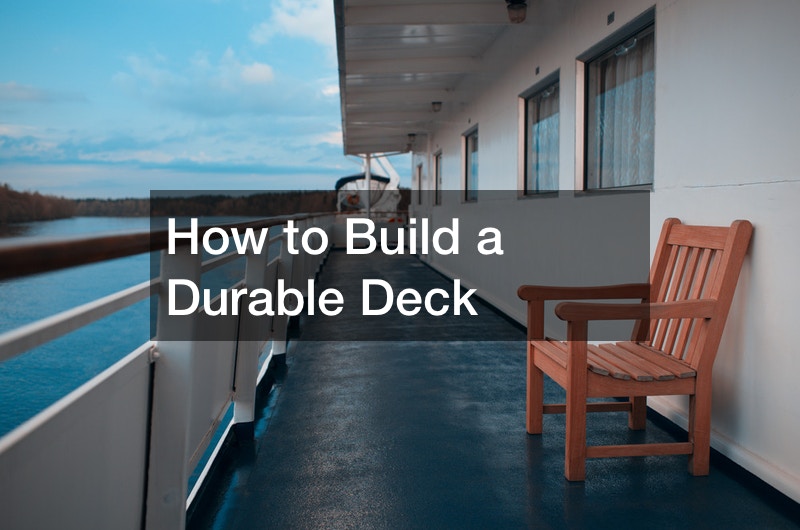 How to Build a Durable Deck

If you want to build a durable deck, here are four tips from builders that are going to last you at least a generation.
Tip #1: Choose lumber carefully. One of the primary enemies of wood is water; that's why choosing pressurized lumber will last longer than standard lumber. So, be sure to get a PCF wood infused with copper because that copper will prevent your wood from rotting and decaying; it is what's keeping that wood preserved over time.
Tip #2: Opt for steel posts whenever you can.
Using steel posts as a foundation for wooden decks is a great way to avoid rotting for deck builders. If you have wood as a foundation, it is prone to wet due to constant rain, floods, or stagnant water. To ensure your deck foundation remains in top shape, steel posts as a foundation goes a long way.
Tip #3: Using end sealer. If you want to maximize the longevity of your wooden deck, coating them with end sealer will give them a longer expected lifespan. These are specially-formulated products to seal the wooden posts from water and moisture. They come very cheaply in your local store so better buy one.
Tip #4: Joy spacing. Most decks are framed on 16-inch centers, and most deck builders recommended not going over the minimum. They are tested and proven to make your deck durable and longer-lasting than gaps between wooden decks longer than 16 inches.
.