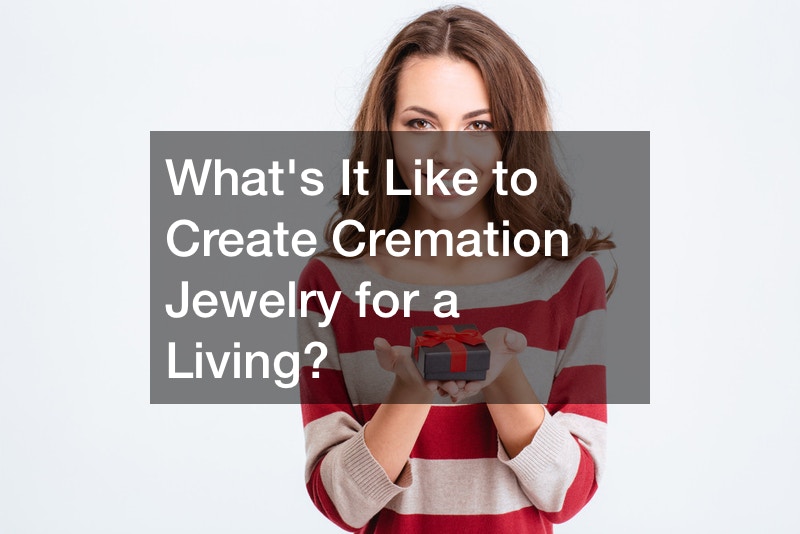 Whats It Like to Create Cremation Jewelry for a Living?

People often like to make memorials to loved ones that have died. In ancient times, they made huge statues. In modern times, some people like to get tattoos or start charities in a loved one's name. A more affordable option is ash jewelry, also called cremation jewelry. This keeps part of the ashes, or a lock of hair, or flower from the funeral, always close at hand.
Yahoo Finance looks at what it's like to create cremation jewelry for a living.
Making cremation jewelry is a growing business since more people than ever are opting to get cremations over burials. Getting a beautiful piece of jewelry incorporating a loved one's ashes or other mementos, helps a mourner bring closure. Creating ash jewelry is not only a business that demands long hours, but it helps bring beauty and comfort into customers' lives.
Designing cremation jewelry is a collaborative effort between the artist and the mourner. The artist suggests designs such as placing a heart made of the ashes in a multi-colored glass dove, or the mourner can commission a specific design, such as the shape of the deceased's favorite animal. Jewelry can be bracelets, brooches, or rings, but most often the customer chooses a necklace.