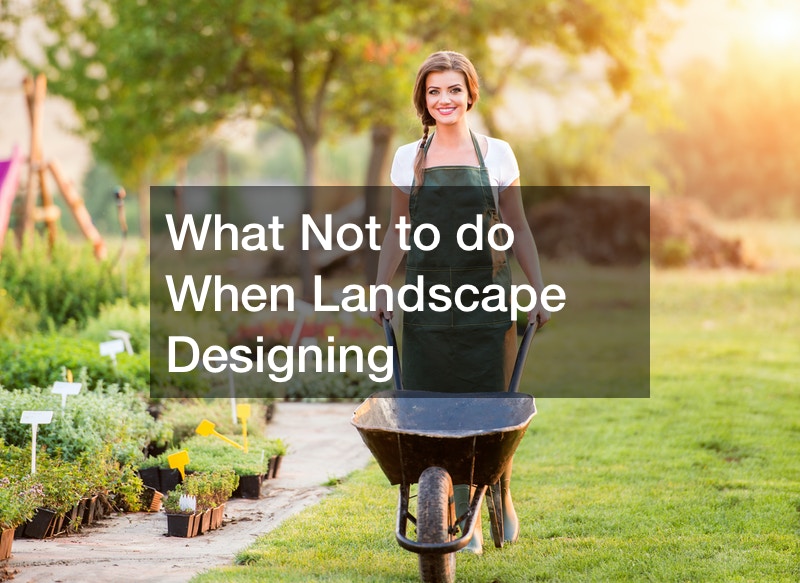 What Not to do When Landscape Designing

Landscape designing can be a big project. There are a lot of things to worry about, and you want to make sure your landscape looks nice. In this article, we are going to look at what not to do when landscape designing.
The first thing that you don't want to do when designing a landscape is to use a different design than your home. The landscape should match the theme of your house. If you go in a completely different direction with your landscape, it will not look right. The landscape should add curb appeal to a home. Make sure that you or anyone else that works on the landscape matches the two designs.
Another thing that you don't want to do is to forget about your family's needs. Your outdoor spaces should not only look nice but should also be functional. When you are designing your landscape make sure to account for what your family is going to require as well. If you have young kids, you may want to leave a lot of space to play. Whatever the case may be, think about these things ahead of time so that you do not have to fix them after the project is complete.
.