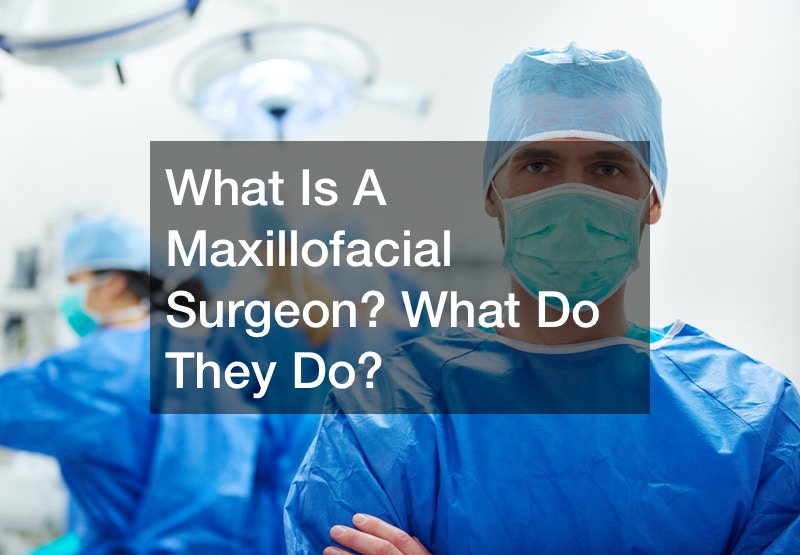 What Is A Maxillofacial Surgeon? What Do They Do?

Oral and maxillofacial surgery, OMFS is a branch of dentistry that focuses on surgical management of the jaw, mouth, and oral cavity. Apart from performing wisdom tooth extractions and tooth replacement, OMFS surgeons also administer anesthesia and intravenous intubation. They perform various reconstructive surgeries and constructive surgeries to correct issues such as facial deformities, TMJ disorders, or malocclusions. For instance, orthognathic surgery helps reposition the maxilla and mandible. They also perform surgeries to correct conditions such as the Ludwigs Angina.
An OMFS surgeon may practice in an academic setting or a private/ community setting. In an academic setting, they are likely to face more serious cases in addition to their responsibility of doing research. In private practice, the cases are less severe but offer better pay and greater flexibility of hours. It is common to have OMFS surgeons split their time between private practice and academic practice.
Although people may associate OMFS with teeth removal procedures, they perform greater tasks than that. They work in connection with other surgeons, such as ENT, and plastic surgeons to deal with complex cases such as gunshot wounds to the face and some cancers of the oral cavity.
To become an oral and maxillofacial surgeon, one must complete their dentistry degree and then take a four-year medical course or a six-year medical degree program. OMFS is a very competitive program where only the top students in dental school transition to becoming OMFS surgeons. It is a fulfilling career with fellowship opportunities for further specializations such as head and neck oncology, facial cosmetics, and cleft and craniomaxillofacial surgery.