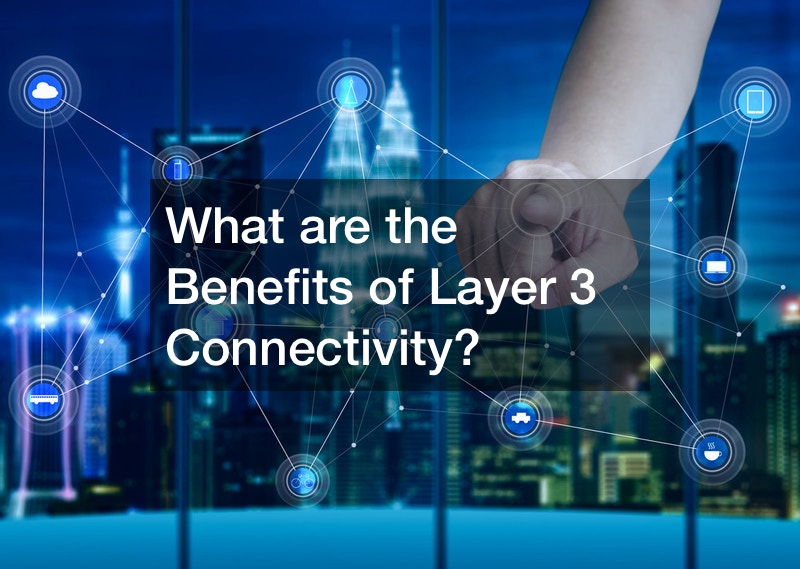 What are the Benefits of Layer 3 Connectivity?

In this video, I will share the benefits of layer 3 connectivity. To understand this better, we shall look at;
The structure of the connectivity; consists of the access layer, the core layer, and the distribution or aggregation layer. We shall also explain the common terminologies that refer to the layers.
Uplink refers to the access layer and the downlink for the distribution layer.
We shall then highlight the benefits of layer 3 connectivity that makes it suitable for large enterprises, especially fortune 500 companies.
Without further ado, here is an overview of the benefits of this connectivity;
It neatly consolidates and interconnects numerous different buildings and locations to allow access from a central point with just switches.
It is easier to troubleshoot in case of technical hitches. The problem is easy to trace to the uplink, downlink, or core layer because of the order and neatness of the network design.
It is also easier to design the network.
It allows one to make easier purchasing decisions. The network owner knows the exact switches for what layers to buy as the layers are distinct, and each one serves a different purpose.
These are unique benefits that one gets exclusively from a layer 3 network connectivity.
.