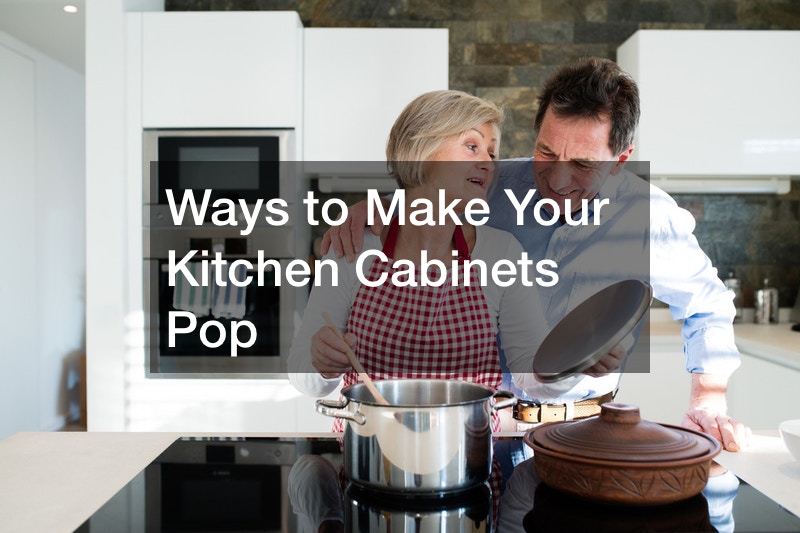 Ways to Make Your Kitchen Cabinets Pop

Kitchen cabinets can be used to tie together a kitchen in the most beautiful ways. There are many different styles that you can go with when picking out the cabinets. In this article, we are going to look at different ways that you can make your kitchen cabinets pop.
The first change that you can make to your cabinet is to reface them. Cabinet refacing means that you could keep the frame in place and change out the visible doors. Painting or staining the cabinets is another great way to change the style. All of these ideas are perfect if you are redoing your kitchen but would like to keep your cabinets. With these three ideas, you can change the look of the cabinets to match the new style.
Lighting under the cabinets is another great way to draw attention. You can pick out a variety of different lighting styles, and run them across the underside of the cabinets. It will give your kitchen more light and is easy to install.
The last thing that we are going to talk about is the hardware of the cabinets. If you ever want to have a more modern look, you can simply change the handles or knobs to match the design.
.