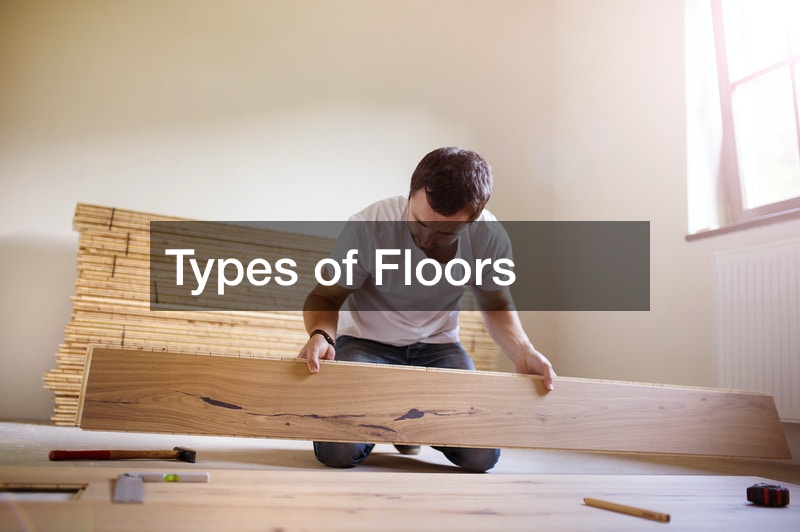 Types of Floors

There are many types of floors on the market. So much so, that it can be overwhelming at times. With many options comes many headaches. However, this does not have to be the case. Your current situation and unique needs can dictate your choice of flooring.
In this video, you will learn about each type of flooring.
Vinyl plank flooring is a great option if you want the warm look of wood, without the hassle. Wood doesn't stand up well in humid climates. Therefore, vinyl plank flooring is a great alternative. It won't warp like wood will in such a climate. It also looks nearly indistinguishable from wood. The price is much cheaper as well. However, the durability is not quite there. If you are looking for a long-term option, consider an engineered hardwood or laminate instead.
Similarly to vinyl, laminates can also be made to look like wood. However, they are much more durable than vinyl. In fact, they are even waterproof. Many laminates will even have a lifetime guarantee attached to them. This makes them a great choice for bathrooms and kitchens. You can't go wrong with all the styles and colors available to you.
.