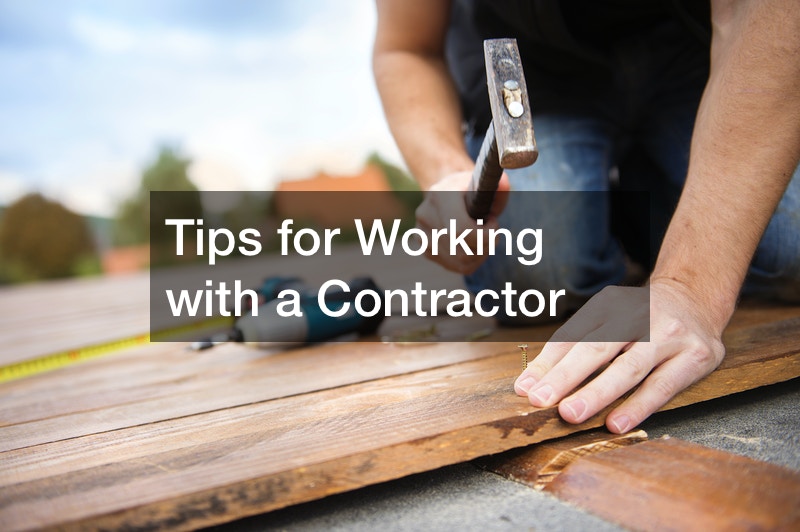 Tips for Working with a Contractor

Whether you're building a new house or renovating an old one, understanding contractors and how they work is crucial to the success of your home improvement project.

Clearly express your expectations to ensure the contractor you're working with can deliver the services you want. Consider choosing a home improvement contractor with the right skills for the work needed to be done.
Do proper research on the kind of home contractor you want and what skills they have to determine if it's the right fit for your project or not. Ask friends and family about contractors they've worked with previously, and whether they were satisfied with the service
Consider interviewing a few home improvement contractors to build a connection and get to determine whether you would work well together. During the interview, ask about their experiences and how they handle challenges during home projects.

Also, this is a good opportunity to know about their skill set in details

Follow-up on the references after assessing the prospects to have a good idea of what kind of contractor they are and whether they have the right skills you're looking for.
Build connection and rapport with your contractor to positively affect the work environment and influence best results. You're also likely to have positive experience.
Understand that a contractor is not a full-time employee, so you can't make demands or having expectations outside their mode of operations because they may be running other projects too.
.