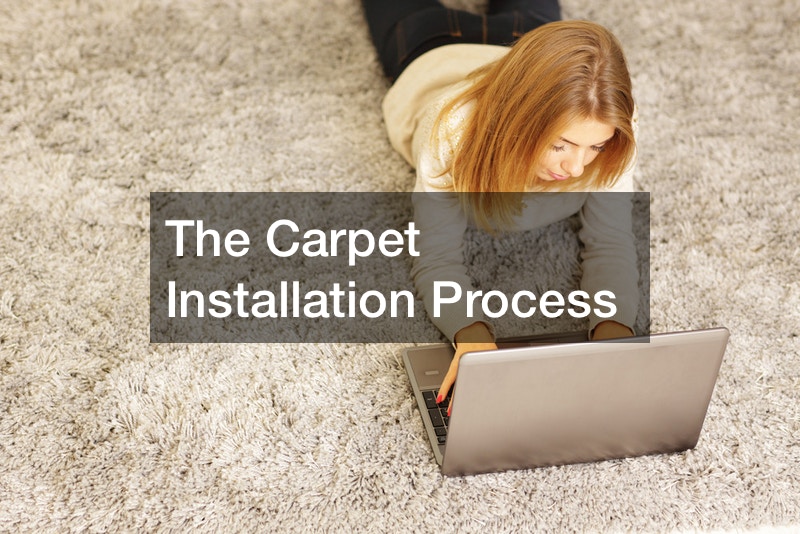 The Carpet Installation Process

Carpet is a great flooring option for your home. There are so many different design options to choose from, it can fit in almost any room. In this article, we are going to look at the carpet installation process.
In the first part of carpet installation you are going to lay the parts of the carpet that go underneath. Nail tack strips are important to keep everything in place and to attach the carpet to the ground.
You will also need to lay a carpet pad which will work like insulation and keep the carpet comfortable to walk on.
After the carpet pad is in place you need to measure the room so that you know exactly how much carpet you need to use. When you have cut your carpet and it is in place you are going to anchor the carpet. For this step, you are going to use a knee kicker and a carpet tucker.
Power stretching is an important part of the carpet installation process. This step helps to ensure that the carpet is flat across the room, and there is no space between the carpet and the floor underneath.
If you ever need to install a new carpet, remember these steps.
.