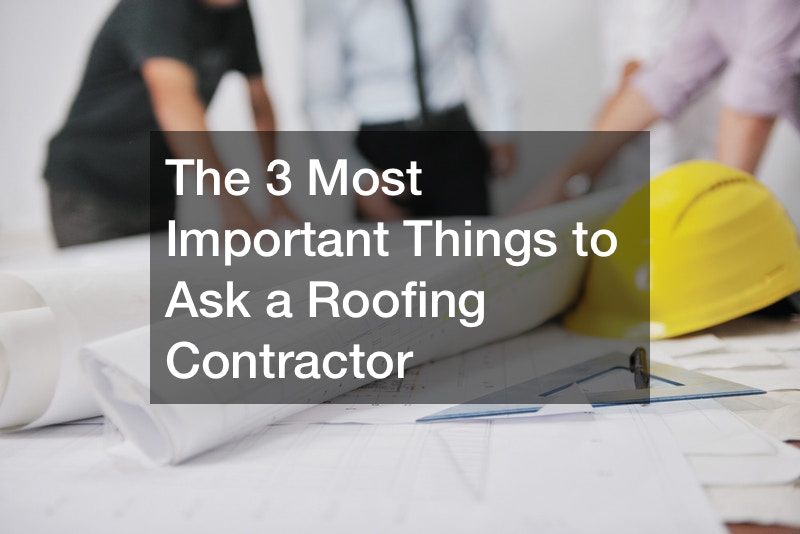 The 3 Most Important Things to Ask a Roofing Contractor

This YouTube video, sponsored by Roofle, discusses the three most important things to ask a roofing company contractor.
1. Are Your Trade Partners Local, Licensed, and Insured?
If the trade partner comes from another area, then it's harder for them to back up their work. Plus, their response time might not be as swift if they're not locally based.
Insurance is another critical component, as it determines who pays for injuries or damages related to roofing jobs. Furthermore, the roofing company should be licensed, even if it's not necessary for your state. This authorization provides assurances that their technicians are qualified for the job.
2. When do you Guarantee to Complete the Project?
It's important to ask about a completion date because you don't want the roofing supplies to site on your driveway or lawn for a long period. You should ask not only for the timeline but also what the roofing company does when the weather changes.
3. What Types of Roofs do you Install, and how are they Warrantied?
Though asphalt has been the standard roofing material for decades, products made from steel and stone are also available. Ask the roofing company what they install and their advantages/disadvantages. Furthermore, find out what the warranty is on each material.