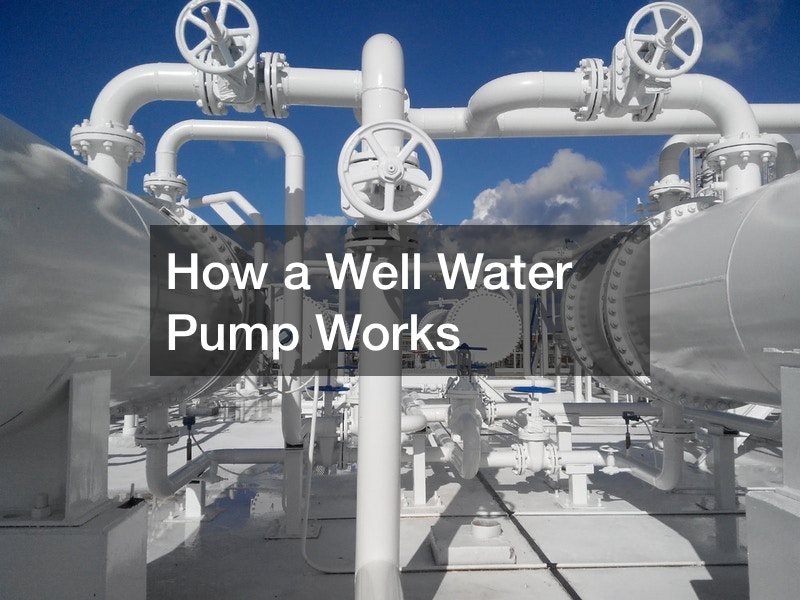 How a Well Water Pump Works

We need an abundant supply of water. Not just water but safe water every day. If you want to have it at home, you may need to install water well pumps.
– Water source.
You need to find a good source of water.
It can be the water provided by your government, or you may dig your own cistern. But it is good to check the quality or safety of your water source.
– Pressure tank or holding tank.
It is a big tank that holds many gallons of water. It is also called a reserve tank that holds water in your house. You need this big tank. You don't always have to run your motor pump every time you use water.
– Water softener tank.
Inside this tank are white pellets. Salt turns hard water into soft water as it removes minerals that can cause scale build-up or stains. Without it, your pipes will be clogged with minerals or cause corrosion if you use metal pipes and faucets.
– Water conditioner tank.
This tank is used to remove iron from the water. Excessive exposure to iron can lead to several health problems.
– Water pump installer.
You may not have to run to purchase the materials. The water pump company may provide all the materials, and all you have to do is pay for the package deal.
Install water well pumps for an abundant and safe supply of water.
.